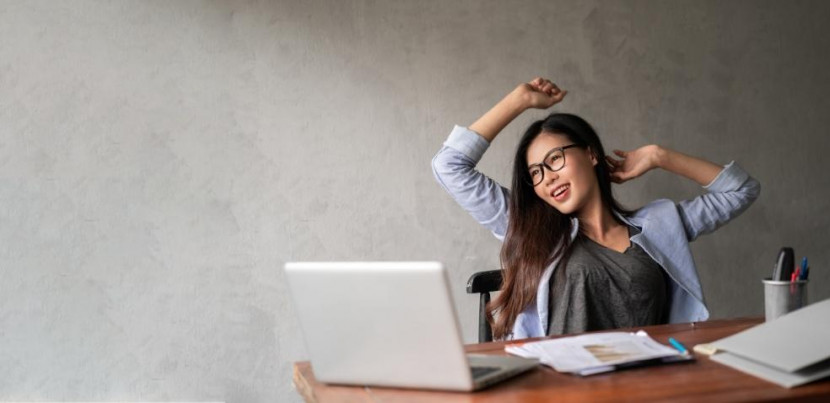 How to Build Passive Income the Effective Way
(This blog contains affiliate links. That means I earn a very very small amount whenever someone purchases using the links mentioned in this blog)
In the freelancing world, we always talk about how to get started as a freelancer or a VA, how to land clients, or where to find them. Some people don't consider this but we also have the opportunity to build our passive income along the way.
What is passive income?
According to Forbes, passive income is the "money you can earn without too much ongoing effort". But, you should note that it still takes work and time before it actually helps you with your monthly bills.
As much as I advocate for active income, like being a virtual assistant, a freelancer, a designer, a writer for clients, or any other role, I also believe that you can build your passive income!
So, how do you do it? I highly recommend doing it the SADIE WAY!
Who is Sadie?
I found this amazing woman last year in one of the Facebook groups we were both in. After a few months, I saw her building her own FREE community that teaches people how to build their passive income that works! Join us there to get a glimpse of how she runs things and how she teaches. She hosts free Q&A sessions there as well!
Based on my experience in one of her courses (yup, I learned from her!),Sadie teaches her students in an easy, straightforward way. Like me, she also teaches based on her experience and how she actually does things.
No bullshit…
Straightforward…
Direct to the point…
"Here's what I did"
That's how you'll know it's not just some course that doesn't work!
What courses or products does she offer?
At present, Sadie offers free and paid memberships, courses, products, and a whole lot of freebies, especially in her Facebook group.
So, if you're ready to start building your passive income, I featured three of her effective courses--the Sadie way!
Build Your Digital Etsy Empire (Course)
Want to be one of the top sellers of digital products on Etsy? Grab this interactive course from Sadie's list!
Sadie reverse-engineered this course to make it simpler and much more absorbable than any Etsy course you can find. PLUS, she made it very affordable so that almost everyone can take it and make money from it!
What's included:
Access to this course: See all the lessons below
How to Design Digital Products -Using Canva and Planify
How to List Digital Products on Etsy - all the technical nitty-gritty, made SIMPLE
How to Get Traffic to Your Etsy Shop
Everything You Need to Set Up a Successful Digital Products Shop on Etsy
Learn how to use templates to create epic listings that convert to sales!
Download free clip art, which requires no attribution or credit and unlimited uses!
Get 40 free listings
Learn how to make bookmarks, planners, calendars, wall art, word search, and mood tracker, and then create mockups for ETSY.
So, are you ready to get started?
Build your digital Etsy empire here!
Passive Income Pathways (PIPS) Lite Membership
PIPS Lite is a subscription that covers EVERYTHING you would need toget your blog up and runningand make a living out of it!
Don't have any blogging experience? This is perfect for you!
Have a blog but it's not currently gaining traction? This is also perfect for you!
What's included:
Blogging 101: The Basics ($7)
Blogging 102- The Foundation ($17)
Lightning Fast Content Creation ($77)
PIPS LITE Membership INFO-START HERE (Free)
If you subscribe to this membership, you'll only have to pay $7/month! That's just around P350/month, depending on the present conversion rate.
If that's not what you call affordable, I don't know what is!
So, are you ready to pave the way and start working on your blog as a passive stream of income?
Grab the PIPS Lite Subscription today!
Affiliate Marketing the Sadie Way (Course)
Have you seen those influencers who promote products on TikTok or Instagram and say "use my link" to buy the product? That's what you call Affiliate Marketing.
When they promote a product, and someone buys it using their link, they earn a small commission in return. That's how a lot of people earn passively these days!
But, how do they actually do it?
Sadie's Affiliate Marketing coursegives you everything you need from start to finish!
This course has 58 lessons that's why I won't list all of those down because that's too much value and effort she has put into this course that it doesn't make sense if I put it all here. Sadie personally earns a lot from her affiliate marketing course and if she can do it, YOU CAN TOO!
Ready to get paid just by promoting a few products?
Be an Affiliate Marketer with Sadie today!
Blog Post Guide (Ebook)
Don't have the time to watch an entire course? Grab the Blog Post Guide (Ebook) here.
This ebook summarizes everything you need to learn to get your blog up and running. Even if you're brand new to blogging or don't gave a basic understanding of how to do keyword research for your blog posts, this is for you!
In this guide, Sadie will teach you:
how to do keyword research
the types of posts she publishes on her blog
how to write your own using AI
Grab the Blog Post Guide (Ebook) here!
--
There are hundreds and thousands of ways that you can do to earn money passively, but these three are the ones that you should take because I KNOW THEY WORK.
With over 10 years of blogging and coaching experience, Sadie definitely has my respect for putting up these courses and making them as affordable as possible. So, don't let procrastination hold you from earning passively while you're at home. Grab these courses today!